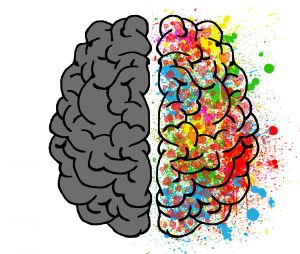 An invitation to attend a FREE online event with over 20 renowned specialists in the brain injury community.
Dr. Jeremy Schmoe from Minnesota Functional Neurology and I saw a growing need in the brain injury community for more awareness and education about alternative healthcare methods and modalities for those who are still suffering from the lingering effect of brain injury.
During the month of March, in conjunction with Brain Injury Awareness Month, the summit will provide brain injury survivors with more than 20 of the most renowned specialists in the brain injury community, including doctors, caregivers, survivors, and other clinicians who are experienced in successfully treating brain injury.
The lineup includes: Dr. Jeremy Schmoe, Dr. Ryan Cedermark, Dr. Dan Engle, Dr. Michael Lewis, Mark Parrish, Sue Wilson, April Christopherson, Dr. David Traster, Drs. Erin & Elizabeth Anderson, Dr. Alina Fong, Dr. Deborah Zelinsky, Bridgett Wallace, Dr. Mario Dulay, Meg & Conner, Dr. Anne Kelly, and Dr. Ron Tarrel.
Topics include: – The Brain-Gut Axis – Rehabilitation – Patient Advocacy – Pro Athlete Advocacy – The Eye-Brain Connection – Vestibular Rehabilitation – Understanding Anxiety, Depression, and PTSD -Chiropractic Functional Neurology – Neuro Perception – CBD Oil for Recovery – Cognitive Rehabilitation – A Mother's Perspective Of Her Elite Snowboarder Son's Accident and Recovery – Cervical Spine and Headache Pain – Living Chronic Pain – A mother-son Journey – Apathy After Injury – Stress and Neuroplasticity – and much more
The 2018 Brain Health Online Summit is ideal for: Brain Injury Survivors, Caregivers, Loved Ones, Co-Workers, Healthcare Providers, Clinicians, and anyone interested in their overall Brain Health Function.
And best of all — it is completely FREE!
If you're not able to attend all of the dates, no worries! Recordings will be available for purchase with a portion of all proceeds benefiting the Brain Injury Association of America.
For further information and to register: TheBrainHealthOnlineSummit.com