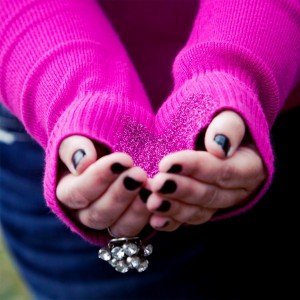 I am introducing a new coaching package designed exclusively for fellow TBI/concussion survivors and/or caregivers.
I know how challenging it can be to get back to a "new normal" way of life, but I also believe in the power of positivity and gratitude. I know that sometimes we just need someone to hold or hand or offer us a shoulder to lean on….. and we need lots of encouragement and praise! ….. and that's what I am here to offer you!
I have room to work with four two new TBI/caregiver clients over the next three months. We can talk about a variety of things, including: coping with deficits (memory, etc), interacting with new friends, finding support groups, getting back to work, and so much more. If you're a caregiver, we can talk about things like what to expect as they continue to heal, how YOU can cope and keep yourself health, etc. Additionally, if you're trying to write your book/blog I can help keep you on track and walk you through the processes.
The only catch is that you have to promise to make an effort to stay positive and grateful. Of course you can vent, as long as you make it a priority to get rid of the negative thinking 🙂
How it works:
we will meet via Skype/Facetime (or phone if you don't have any video options) twice a month for three months (total of 6 sessions). Each session is 40 minutes (or less if that's all you can handle).
You will receive a "Welcome Packet" when you register, which will help me familiarize myself with who you are and what you want to achieve from our coaching sessions.
You will receive email support in between our sessions. You can feel free to write me with questions, or share successes or challenges.
You will also receive a digital PDF copy of my book Life With a Traumatic Brain Injury: Finding the Road Back to Normal. We will use this is an ice-breaker tool if you're feeling uncomfortable or don't know where to start our conversation.
These sessions are completely private. Just you and me (or caregiver/survivor/me….. depending on your situation). I may use your story as an example with other clients, however, I will NEVER use your name without permission. No one will know we're working together, unless YOU tell them, or allow me to share!
We will celebrate victories together! Every small victory is worth a celebration.
We will discuss challenges and areas where you're stuck on what to do next.
This is NOT therapy…. this is life coaching. If I feel you may also need to see a therapist, I will tell you (honestly, everyone needs a great therapist! I love mine!!)
"I really enjoyed my coaching sessions with Amy. She is easy to talk with and understands the struggles I deal with as a TBI survivor. Amy helped me determine and set realistic goals and stay focused on my priorities." ~ Mary, Los Angeles
What it costs:
The price for THREE MONTHS (6 sessions, plus email support) is $299
OR 3 monthly payments of $125
I know not everyone can afford to this, and I completely understand. If you're in a situation where you REALLY want to work with me, but can only afford a certain amount, PLEASE let me know — we might be able to work out a special arrangement with shorter sessions etc. Don't hesitate to ask for pricing accommodations, but do realize that Coaching is what I do for a living, and that my time is precious. I ask that you respect my decision if I am not able to offer you an arrangement.
You can register by using the Paypal button below. Once I receive your registration, I will send you email with the Welcome Packet, as well as some potential day/times to set up our sessions.