Would you consider donating to our cause?
All proceeds go directly to TBI awareness and advocacy. They will help offset costs for materials, lobbying, travel, time off, etc. for Amy to continue her advocacy throughout the country.
Most of the groups I speak at do not pay me, nor do they cover any of my travel expenses. Everything I do, I do out of my own pocket. All book sales, coaching sessions, donations, and sponsorships go directly to my advocacy efforts and are GREATLY appreciated!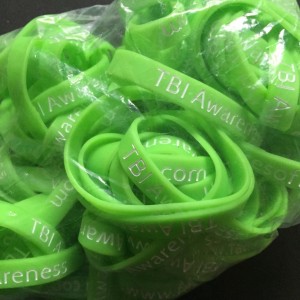 Purchase a TBI Awareness bracelet for $2.00 each (plus shipping)