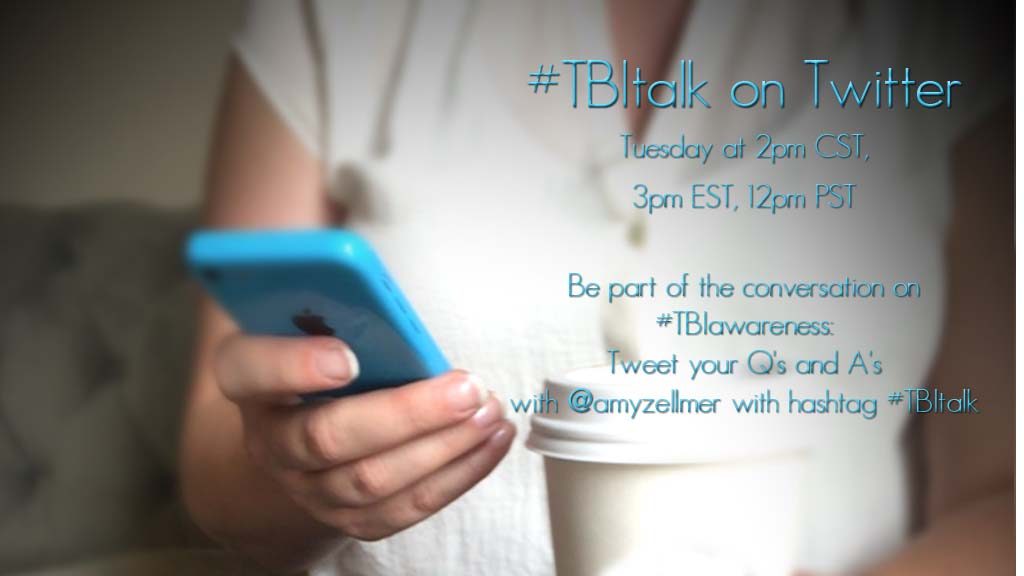 Tuesday's on Twitter I will be hosting #TBItalk to raise continued awareness about TBI and also help other survivors find answers to their Q's!
Time: 2:00 CST / 3:00 EST / 12:00 PST
How it works:
1. using Twitter, post your Q's or A's (questions or answers) using hashtag #TBItalk and tagging @amyzellmer (be sure to follow me for easy tagging).
2. use the search function in Twitter to follow the hashtag #TBItalks and continue to chime in on the conversation.
3. continue to respond to the Q & A
4. use hashtag #TBIawareness as well, if you have enough characters
5. REMEMBER TO USE #TBItalks in all of your responses to everyone call follow along!
Tweet you all later!
Tuesdays on Twitter: #TBItalks 2:00CST/3:00EST/12:00PST
post your #TBI Q's & A's with hashtag #TBItalks and tag @amyzellmer #TBIawareness

— amyzellmer (@amyzellmer) October 17, 2016