Welcome to the Brain Health Academy
The Brain Health Academy is a year-long subscription based program designed to help you feel more supported, encouraged, educated, and most importantly, not alone in your TBI journey.
– Are you needing some extra positivity and brain-love in your life right now??
– Could you use a little guidance and support during your recovery??
– Do you feel anxious and low-energy, and need a pick-me-up??
– Would you like to receive support and resources delivered to your inbox each week??
Each week you'll receive a loving, positive, enlightening love-letter to your brain as well as an educational PDF with topics that may include:
healthy brain nutrition

yoga & meditation guides

brain supplement protocols

coping mechanisms

trusted resources

and more
In addition to the letter, you will receive lots of other goodies throughout the year to help guide you in your recovery, which may include: 
writing prompts to help you write your blog

yoga "how-to" video guides

meditation podcasts

inspirational photos and quotes to print and frame

handy "to-do" task lists that you can print and use

reviews on apps and other items to help you with coping skills

words of support from fellow survivors

exclusive video and/or audio interviews with experts you can trust

grocery lists and recipes
"how-to" cooking videos

resource guides

must-read book reviews

and so much more!
All of this lovingly crafted by Amy & Sue — specially for you!
Additionally you will also be part of a private community that will include:
monthly mixers via a Zoom video chat

access to a super secret Facebook group where will discuss specific topics that we are all struggling with

bi-weekly FB live videos

accountability partners
INVESTMENT
We wanted to create a program that would enable TBI survivors and caregivers to find education and resources to help them in their journey. Additionally, we wanted to keep it affordable and simple to use.
We have TWO options for you to choose from:
$100/year full access to the complete program
$50/year access to the community (monthly mixers, FB group)
Meet Amy & Sue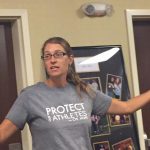 Sue Wilson is a Certified Holistic Health Coach and loving mother of two. She received her master's degree in Exercise Physiology from Minnesota State University, Mankato and has also been a certified and Licensed Athletic Trainer for 15 years.
She is passionate about improving people's well-being by teaching them to create a lifestyle of health and happiness in their daily lives. She sits on the board of directors for CTE Hope, and is dedicated to helping improve the lives of those who have been affected by concussion and brain injury.
**********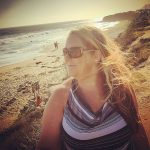 Amy Zellmer is an award-winning author, speaker, and TBI survivor from a fall on the ice in 2014. She received her degree in Organizational Leadership from Bethel University and has been a business owner since 1997.
She is a frequent contributor to the Huffington Post, and also produces a  podcast series for TBI survivors. She sits on the Brain Injury Advisory Council (BIAC) through the Brain Injury Association of America's and is a volunteer with the Minnesota Brain Injury Alliance's "citizen's advocates". She travels the country with her Yorkie, Pixxie, to help raise awareness about this silent and invisible injury that affects over 2.8 million Americans each year.