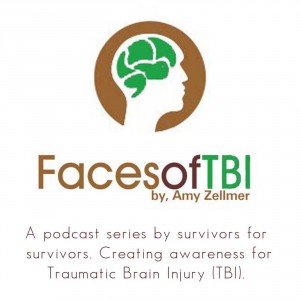 Amy hosts a podcast series dedicated to traumatic brain injury (TBI) awareness. Created by survivors for survivors. In this series you will hear from survivors, caregivers, medical professionals, and others!
Our goal is to continue to bring more awareness to TBI, as well as help educate and unite fellow TBI survivors.
Feel free to listen through the archived shows below! We are always looking for guests, so drop us a line: AmyZellmerTBI@gmail.com
Thank you to our Podcast SPONSOR: Minnesota Functional Neurology DC!!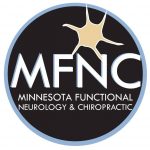 These podcast episodes are brought you in part by the Brain Injury Association of America, and Origami Brain Injury Rehabilitation Center.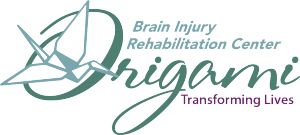 Origami Brain Injury Rehabilitation Center is a non-profit organization located in Lansing, Michigan. Origami provides comprehensive rehabilitation care for survivors of brain injuries and their families. Through their compassionate and innovative service, Origami creates opportunities and transforms lives.
You can also subscribe and listen to these podcasts on iTunes. Please consider leaving a 5-star review for us on there as well 🙂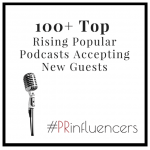 Named one of the top 100 rising popular podcasts

___________________________________________________________________________________________________________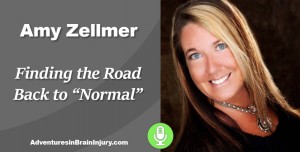 Adventures In Brain Injury Podcast Series
Guest – Amy Zellmer
TBI Survivor, Saint Paul, MN

I was interviewed by Cavin Balaster & Alek Hess of the Adventures in Brain Injury podcast series.  We had a great hour-long chat about finding the road back to normal.
___________________________________________________________________________________________________________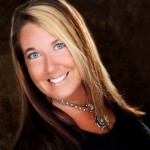 Episode Bonus #1
Amy Zellmer
TBI Survivor, Saint Paul, MN

Join Amy Zellmer as she talks about Setting Positive Intention for the New Year, and how to have an "Attitude of Gratitude" as you move into the new year. Understand that traumatic brain injury (TBI) doesn't have to hold you back, and that your attitude determines your happiness and recovery efforts.
free gratitude worksheet: http://bit.ly/1kqfVFI
***CLICK ANY OF THE EPISODE TITLES BELOW TO LISTEN TO THE PODCAST***

____________________________________________________________________________________________________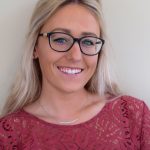 Episode #111
Karley Brouwer
LoveYourBrain Yoga for TBI recovery, with Karley Brouwer

____________________________________________________________________________________________________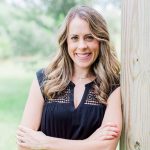 Episode #110
Abby Maslin
A Spouse's Perspective After Brain Injury — with Author Abby Maslin
Find Abby's book on Amazon: https://amzn.to/2HRIEDV

____________________________________________________________________________________________________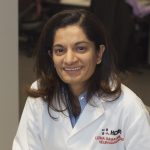 Episode #109
Dr. Uzma Samadani & Rosina Samadani, PhD
Eye Tracking May Be Key to Detecting & Treating Concussions, Brain Injuries

____________________________________________________________________________________________________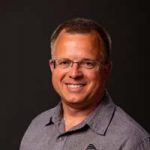 Episode #108
Sharik Peck
Taking over the controls of your central nervous system with Sharik Peck

____________________________________________________________________________________________________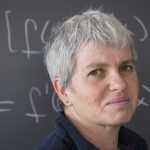 Episode #107
Deb Brandon
The Long Term Recovery From Traumatic Brain Injury With author Deb Brandon
Find her books on Amazon: https://amzn.to/2L4lI2V and https://amzn.to/2Pr3mKj
____________________________________________________________________________________________________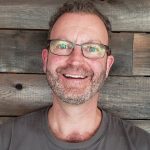 Episode #105
Dean Foor & Joe Russo
The Benefits of CBD Oil After Brain Injury w/ Dean & Joe from Entangled Biome

____________________________________________________________________________________________________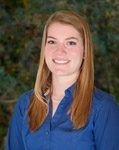 Episode #104
Julianne Timmreck
Cognitive Changes After Brain Injury w/ Juliane TImmreck

____________________________________________________________________________________________________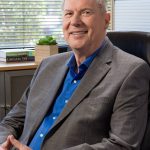 Episode #103
Lee Gerdes
How the Brain Can Naturally Recover with Lee Gerdes
Find Lee's book on Amazon: https://amzn.to/2ziahA3

____________________________________________________________________________________________________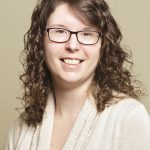 Episode #102
Dr. Sarah Wice
Understanding Behavioral Problems After Brain Injury w/ Dr. Sarah Wice

____________________________________________________________________________________________________
Episode #101
Becky Henry
Shifting Your Perspective with Becky Henry

____________________________________________________________________________________________________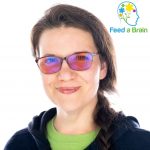 Episode #100
Elisabeth Wilson
Brain Tumor Survivor, Elisabeth Wilson, Shares Her Story of Recovery & Advocacy
____________________________________________________________________________________________________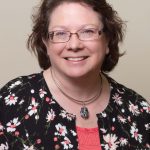 Episode #99
Linda Wells
Dating after brain injury with Linda Wells
____________________________________________________________________________________________________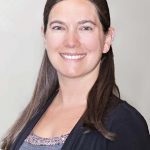 Episode #98
Dr. Rebecca Wyatt
Concussion Care & Awareness with Dr. Rebecca Wyatt
____________________________________________________________________________________________________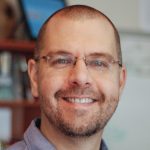 Episode #97
Hart Shafer
Managing Migraines with Hart Shafer
____________________________________________________________________________________________________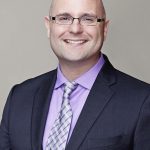 Episode #96
Michael Hagen
How a Case Manager can help you navigate after a brain injury w/ Michael Hagen
____________________________________________________________________________________________________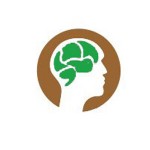 Episode #95
Kathie Martin
Getting Back to Work and School with Kathie Martin
____________________________________________________________________________________________________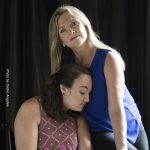 Episode #94
Meridith Alexander
The Sky is the Limit with Meridith Alexander
____________________________________________________________________________________________________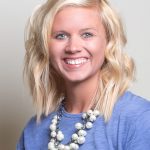 Episode #93
Mackenzie Patterson
Occupational Therapists Role in Every Day Tasks with Mackenzie Patterson
____________________________________________________________________________________________________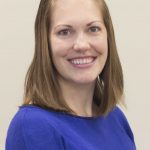 Episode #92
Amanda Lopez
Community and Long Term Resources for Survivors, with Amanda Lopez
____________________________________________________________________________________________________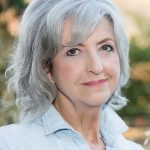 Episode #91
Tina Hutchence
Sister of the late INXS front-man, Michael Hutchence, shares his struggle w/ TBI
Find Tina's book on Amazon: https://amzn.to/2GkMLGE
____________________________________________________________________________________________________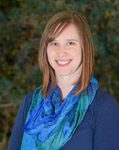 Episode #90
Arica Button
Understanding Vestibular Therapy with Arica Button
____________________________________________________________________________________________________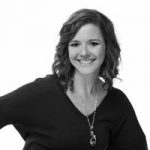 Episode #89
Kara Christy
Understanding Vision Therapy, with Kara Christy
____________________________________________________________________________________________________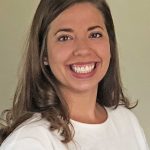 Episode #88
Mariah Moncada
Alternatives to Pain Management, A Physical Therapy Approach w/ Mariah Moncada
____________________________________________________________________________________________________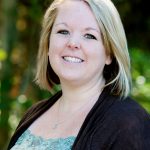 Episode #87
Natasha Huffine
Driving & Community Integration After Brain injury with Natasha Huffine
____________________________________________________________________________________________________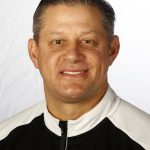 Episode #86
Brady Kramer
The Gift of Depression with Former Hockey Player, Brady Kramer
____________________________________________________________________________________________________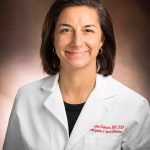 Episode #85
Roni Robinson
Understanding the Importance of "Return to Learn" with Roni Robinson
____________________________________________________________________________________________________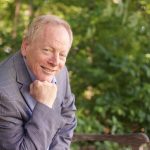 Episode #84
Dr. Ronald Murray
Manual Regulation Therapy with Dr. Ronald Murray

____________________________________________________________________________________________________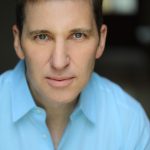 Episode #83
Ted Baxter
An Incredible Journey of Determination & Recovery w/ Stroke Survivor Ted Baxter
Find his book on Amazon: https://amzn.to/2J756tB
____________________________________________________________________________________________________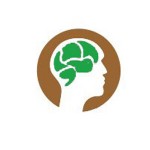 Episode #82
Dr. Robert Stern
Understanding Repetitive Brain Trauma and CTE After Concussion, Dr. Robert Stern
____________________________________________________________________________________________________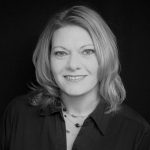 Episode #81
Maggie Fauver
Medical Cannabis Use In Brain Injuries with Maggie Fauver from Canna Care Docs
____________________________________________________________________________________________________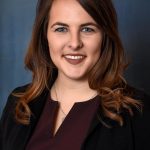 Episode #80
Ali Epperson
Ali Epperson discusses CTE Hope, Zac Easter, and graduating law school
____________________________________________________________________________________________________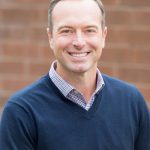 Episode #79
Brian Eder
"Birdies 4 Brains" with Brian Eder
____________________________________________________________________________________________________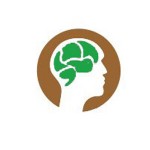 Episode #78
Michael Kaplen
Understanding Your Legal Rights After Brain Injury with Michael Kaplen
____________________________________________________________________________________________________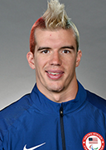 Episode #77
Ryan Boyle
"From Tragedy to Triumph" — With Paralympian, Ryan Boyle
Find his book on Amazon: https://amzn.to/2HAlxe8
____________________________________________________________________________________________________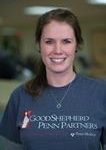 Episode #76
Molly Brightbill & Lisa Rocks
Understanding Cognitive Challenges After Brain Injury with Molly & Lisa

____________________________________________________________________________________________________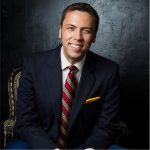 Episode #75
Edward Egros
TV Sports Reporter, Edward Egros, discusses: "Concussions in the Headlines"
____________________________________________________________________________________________________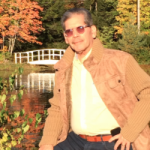 Episode #74
Dr. ivan Figueroa-Otero
Blending Eastern and Western Medicine with Dr. Ivan Figueroa-Otero
Find Dr. Figueroa-Otero's book on Amazon: https://amzn.to/2H8cyQs

____________________________________________________________________________________________________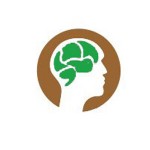 Episode #73
Dr. Alison Alford
Sports concussions in children with Dr. Alison Alford
____________________________________________________________________________________________________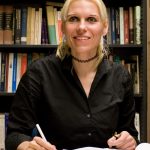 Episode #72
Berit Brogaard
The Superhuman Mind: Free the Genius in Your Brain w/ Berit Brogaard
Find Brit's books on Amazon: http://amzn.to/2BGsbuM
____________________________________________________________________________________________________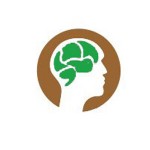 Episode #71
Pat Standord
Being a caregiver who did not know what to expect, but didn't expect what I got
Purchase Pat's book on Amazon: http://amzn.to/2FmHMSD
____________________________________________________________________________________________________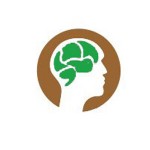 Episode #70
Dr. Tiffany cobb
The uniqueness of brain injuries, how no 2 injuries or people present the same

____________________________________________________________________________________________________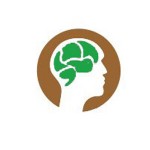 Episode #69
Ira Pastor
Regenerative medicine for repair & remodeling of the damaged CNS w/ Ira Pastor

____________________________________________________________________________________________________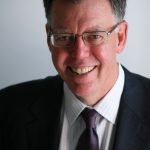 Episode #68
Dr. Barry Sears
Dr. Barry Sears Discusses the Importance Of Anti-Inflammatory Nutrition

Purchase Dr. Sears book on Amazon: http://amzn.to/2Hzgo5F
____________________________________________________________________________________________________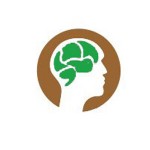 Episode #67
Deb Brandon
"But my brain had other ideas" with TBI survivor Deb Brandon

Purchase Deb's book on Amazon: http://amzn.to/2EBEDl0

____________________________________________________________________________________________________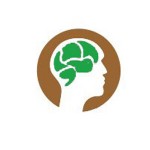 Episode #66
Dr. Carolyn Dean
How nutrition can play a role in healing & rehab after TBI w/ Dr. Carolyn Dean

Find Carolyn's books on Amazon: http://amzn.to/2Ec1NeZ
____________________________________________________________________________________________________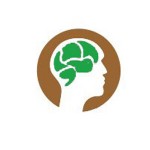 Episode #65
Dr. Joyce Mikal-Flynn
Cognitive Delays & Post Traumatic Growth after Mild TBI w/ Dr. Joyce Mikal-Flynn

____________________________________________________________________________________________________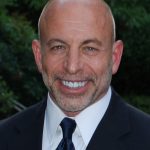 Episode #64
Dr. James Giordano
The Use and Ethical Issues of Neuroprosthetics to Treat Brain Injury


____________________________________________________________________________________________________
Episode #63
Matt Faulkner
Survivor Matt Faulkner Shares his Story and Discusses Documentary Film

____________________________________________________________________________________________________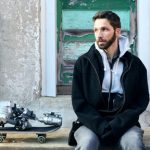 Episode #62
Jarrod Pedone
Musician & TBI Survivor Jarrod Pedone Shares His Recovery Through Music

____________________________________________________________________________________________________

Episode #61
Mary Lee Etsy
Conquering Concussion with Mary Lee Etsy

Purchase her book on Amazon: http://amzn.to/2BEDOTC
____________________________________________________________________________________________________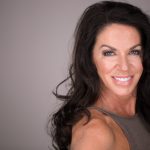 Episode #60
Kimberly Jones
"Care for the Caregiver" with caregiver and mother, Kimberly Jones

____________________________________________________________________________________________________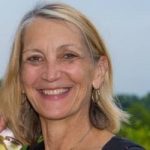 Episode #59
Joy Kieffer
Joy Kieffer discusses her son's death, and CTE in Veterans

Watch her full 60 minutes segment here: 
https://www.cbsnews.com/news/scientists-seek-veterans-for-final-act-of-service/
and the overtime segment here:
https://www.cbsnews.com/news/scientists-seek-veterans-for-final-act-of-service/
____________________________________________________________________________________________________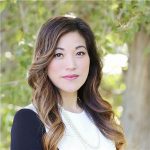 Episode #58
Dr. Alina Fong
Understanding Anxiety and Depression with Dr. Alina Fong

____________________________________________________________________________________________________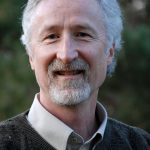 Episode #57
Dr. Henry Emmons
The Chemistry of Joy & Overcoming Depression with Dr. Henry Emmons

____________________________________________________________________________________________________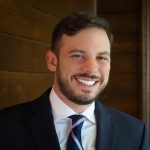 Episode #56
Dr. David Traster
Dr. David Traster Discusses Vestibular Rehabilitation Post Concussion
____________________________________________________________________________________________________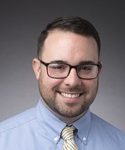 Episode #55
Dr. Joseph Cleary
Pediatric Neuro Psychologist Dr. Joseph Cleary discusses the Neuro psych exam

____________________________________________________________________________________________________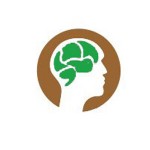 Episode #54
Mira Bartók
NY Times Best-selling author & TBI survivor Mira Bartók publishes new book

____________________________________________________________________________________________________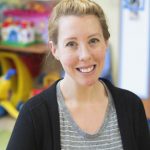 Episode #53
Christy Sands
Understanding Dizzy and Balance Problems After Concussion, TBI w Christy Sands

____________________________________________________________________________________________________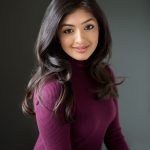 Episode #52
Rekha Iyer & Jash
Advocating "Return to Learn" Policies with Rekha and Jash


____________________________________________________________________________________________________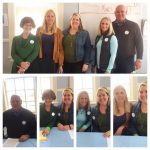 Episode #51
Amy Zellmer & guests
I Get By With a Little Help From My Friends | My 2 year Podcast anniversary

____________________________________________________________________________________________________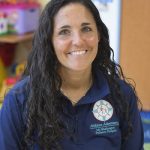 Episode #50
Lindie McDonough
Preparing Students & Schools for "Return to Learn" after TBI w/ Lindie McDonough

____________________________________________________________________________________________________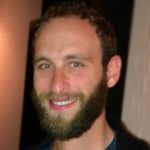 Episode #49
Robert Sherman
Robert Sherman of Iron Neck Discusses Neck Strength and Concussion Recovery

____________________________________________________________________________________________________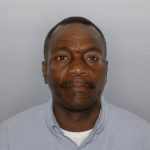 Episode #48
Darryl Powe
Working on Strengthening the Memory w/ Darryl Powe, speech-language pathologist

____________________________________________________________________________________________________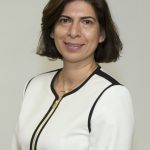 Episode #47
Mozghan Hines
Regaining Independence Post TBI with Mozghan Hines, PT, DPT

____________________________________________________________________________________________________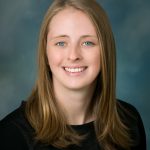 Episode #46
Jessica Heimall
Understanding TBI with Jessica Heimall, PT & Brain Injury Specialist

____________________________________________________________________________________________________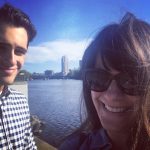 Episode #45
Mary and Willi Bosch
"No Helmet, No Ride" founders, Mary and Willi Bosch

____________________________________________________________________________________________________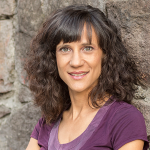 Episode #44
cheryl Green
Brain Injury Survivor Cheryl Green Releases Feature-Length Documentary

to read the transcript of this interview click HERE
____________________________________________________________________________________________________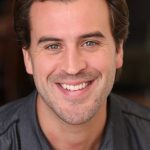 Episode #43
Ben Utecht
Super Bowl Champ Ben Utecht Discusses Book, Travels, NFL, and More

Purchase Ben's book on Amazon: http://amzn.to/2fSAjmW
Purchase Ben's album on Amazon: http://amzn.to/2xj0ElP
Watch Ben's music video on YouTube: https://www.youtube.com/watch?v=gOX-kSJ7PI4
____________________________________________________________________________________________________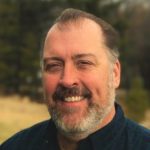 Episode #42
Tim Healy
Tim Healy, CEO of TackleBar, aims to make youth football safer w/o concussions

____________________________________________________________________________________________________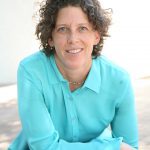 Episode #41
Bridgett Wallace
Understanding Dizziness After Brain Injury with Bridgett Wallace, PT, DPT

____________________________________________________________________________________________________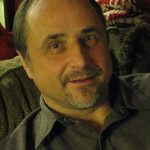 Episode #40
Tim Laskowski
Author Tim Laskowski talks about his novel on TBI and living in a group home

Purchase Tim's book on Amazon: http://amzn.to/2y7kn7S
____________________________________________________________________________________________________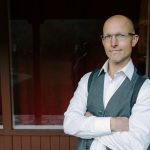 Episode #39
Dr. Dan Engle
Alternative Modalities for Concussion Rehabilitation with Dr. Dan Engle

Purchase Dr. Engle's book on Amazon: http://amzn.to/2xFfQWR
____________________________________________________________________________________________________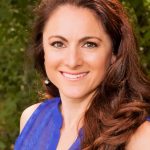 Episode #38
Dr. Stephanie Mills and Brooke Mills
National Concussion Awareness Day Sept. 15th with Dr. Stephanie & Brooke Mills

____________________________________________________________________________________________________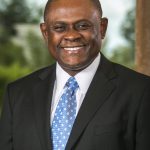 Episode #37
Dr. Bennet Omalu
Dr. Omalu discuses his recent memoir, CTE, the NFL and concussions

Purchase Dr. Omalu's book on Amazon: http://amzn.to/2w4z0Ds
____________________________________________________________________________________________________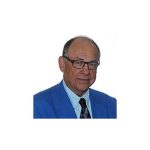 Episode #36
Dr. Larry Komer
New Hope for Concussion, PTSD & TBI with Dr. Larry Komer

Purchase his book on Amazon: http://amzn.to/2v6mfLl
____________________________________________________________________________________________________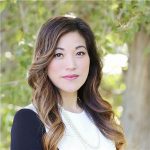 Episode #35
Dr. Alina Fong
Understanding the Neuronal Basis of Post-Concussion Syndrome with Dr. Fong

____________________________________________________________________________________________________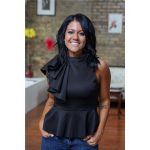 Episode #34
Hope Alcocer
Where Hope Lies with TBI Survivor and Author, Hope Alcocer

Purchase Hope's book on Amazon: http://amzn.to/2vBT0Sq
____________________________________________________________________________________________________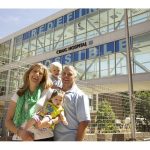 Episode #33
Mark Glaser
Brain injury survivor, Mark Glaser, shares his journey after a motorcycle accid

Find Marks book on Amazon: http://amzn.to/2tUMrIl
____________________________________________________________________________________________________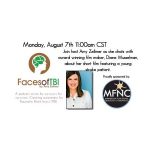 Episode #32
Diane Musselman
Film maker Diane Musselman creates moving video portraying young stroke patient

____________________________________________________________________________________________________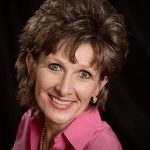 Episode #31
Patti Foster
"Hope for the Journey" with TBI survivor and author, Patti Foster

Purchase Patti's book on Amazon: http://amzn.to/2tWIxzv
____________________________________________________________________________________________________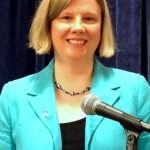 Episode #30
Carole Starr
"To Root and to Rise" with TBI survivor and author, Carole Starr

Purchase Carole's book on Amazon: http://amzn.to/2sTPJg5
____________________________________________________________________________________________________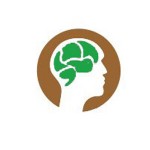 Episode #29
Saloni Agarwal, PT
Restoring balance: A physical therapist's mission to keep patients on their feet


____________________________________________________________________________________________________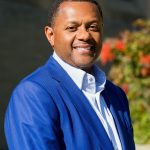 Episode #28
Mark Moore
Author & Stroke Survivor, Mark Moore, Discusses Self-Motivation During Recovery

Purchase his book on Amazon: http://amzn.to/2qNrqz5

___________________________________________________________________________________________________________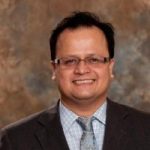 Episode #27
Dr. Mario Dulay
Dr. Mario Dulay Discusses Apathy After Traumatic Brain Injury

_______________________________________________________________________________________________________
Episode #26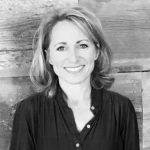 Judy Chase
A Mother's Journey of Finding Hope for Her Elite Snowboarder Son After TBI

________________________________________________________________________________________________________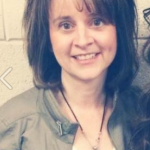 Episode #25
Jami Benz
A Mother's Story of her son's Soccer Concussion

__________________________________________________________________________________________________________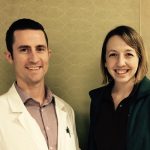 Episode #24
SLP: Lauren Stermer Holdaway
How nutritionists work with SLPs to create a diet for patients with dysphagia

__________________________________________________________________________________________________________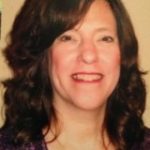 Episode #23
Dr. Deborah Zelinsky
Understanding How the Eyes Are Affected After a Brain Injury w/ Dr. Zelinsky

__________________________________________________________________________________________________________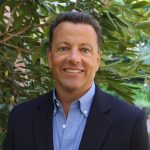 Episode #22
Dr. Michael Lewis
Dr. Michael Lewis discusses Omega 3's and how they help after brain injury

Purchase Dr. Lewis' book on Amazon: http://amzn.to/2ksH7si
__________________________________________________________________________________________________________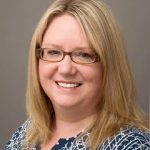 Episode #21
Sam Black
Survivor Sam Black Shares Her Story of Becoming Self Employed After Brain Injury

_________________________________________________________________________________________________________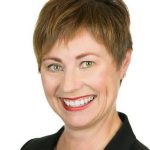 Episode #20
Becky Henry
self-care and mindfulness for TBI survivors and caregivers

__________________________________________________________________________________________________________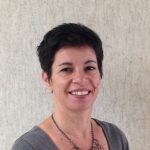 Episode #19
Penny Eissenberg
Driving Independence: How physical rehabilitation keeps TBIsurvivors on the road

__________________________________________________________________________________________________________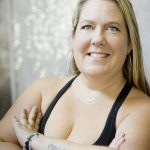 Episode #18
Amy ZellmerHappy Podcast-aversary!! Celebrating One Year of Podcasting TBI Awareness
__________________________________________________________________________________________________________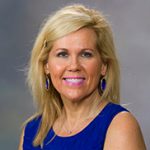 Episode #17
Cyndy Feasel
Former NFL Wife, Cyndy Feasel, Talks About the NFL, CTE, and her late husband
Purchase Cyndy's book on Amazon: http://amzn.to/2eAmuYg

___________________________________________________________________________________________________________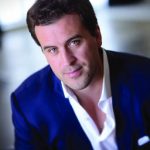 Episode #16
Ben Utecht
NFL Champ Ben Utecht Talks About Losing His Memory After Multiple Concussions

Purchase Ben's book on Amazon: http://amzn.to/2dktgSw
___________________________________________________________________________________________________________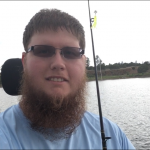 Episode #15
Adam Pepiton
TBI Survivor Adam Pepiton Shares His Recovery After Being Shot in the Head

___________________________________________________________________________________________________________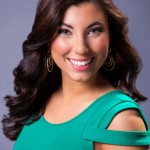 Episode #14
Ali Walace
Former Miss Oregon, Ali Wallace, shares her TBI story

___________________________________________________________________________________________________________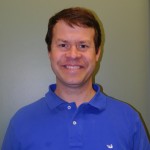 Episode #13
Richard DuBose
Speech Therapist Richard DuBose discusses Patient Advocacy for TBI – Concussion

___________________________________________________________________________________________________________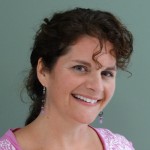 Episode #12
Emily Fiocchi
Yoga as Rehab with Yoga Specialist and Physical Therapist Emily Fiocchi

___________________________________________________________________________________________________________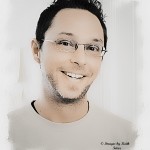 Episode #11
SchaOn Blodgett
SchaOn Blodgett talks about a healers own concussion rehab

__________________________________________________________________________________________________________
Episode #10
Laura Erdman-Luntz
Instructor Laura Erdman Luntz talks about the powerful healing benefits of yoga

___________________________________________________________________________________________________________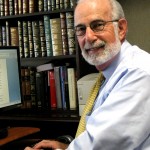 Episode #9
Dr. Richard Senelick, M.D.
Finding the Right Doctor for Your Child's Concussion with Dr. Richard Senelick

___________________________________________________________________________________________________________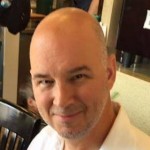 Episode #8
Mike Strand
The Art of Writing a Book with TBI Survivor and author Mike Strand

___________________________________________________________________________________________________________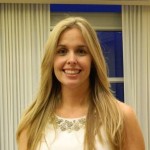 Episode #7
Rachel Katz
Understanding Aphasia with speech therapist Rachel Katz

___________________________________________________________________________________________________________

Episdoe #6
Sandeep Vaishnavi MD, PhD
Sandeep Vaishnavi, MD, PhD discusses traumatic brain injury TBI

Purchase his book: "The Traumatized Brain" on AMAZON
___________________________________________________________________________________________________________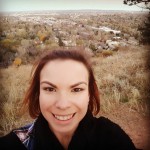 Episode #5
Kristen Schreier
Certified Brain Injury Specialist Kristen Schreier talks about Caregiver Support

___________________________________________________________________________________________________________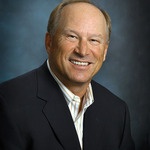 Episode #4
James A. Heuer
Personal Injury Attorney James Heuer discusses TBI patient's legal rights

____________________________________________________________________________________________________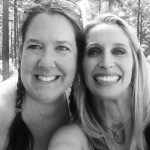 Episode #3
Stephanie Freeman
TBI survivor Stephanie Freeman talks about the "Power of Never Giving Up"

___________________________________________________________________________________________________________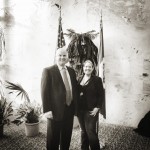 Episode #2
Paul Bosworth
TBI Survivor Paul Bosworth Talks About HBOT Therapy &how it Helped His Recovery

___________________________________________________________________________________________________________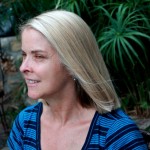 Episode #1
Anne Forrest
Anne Forrest talks about Neuroplasticity of the brain & long-term TBI recovery

__________________________________________________________________________________________________________