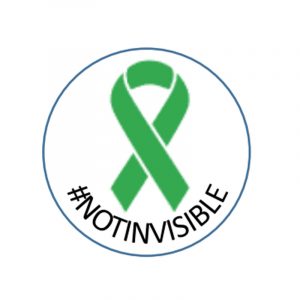 Save the Date!
#NOTINVISIBLE
Virtual Event
March 16, 2022
10am-4pmCST
Celebrating Brain Injury Awareness Day — virtually!
Since we can't meet in person again this year for Brain Injury Awareness Day, I decided to host an online event with some wonderful speakers … and I chose my birthday because what better way to celebrate it?!?
Join us for a fun VIRTUAL awareness event!
We will have a day packed full of speakers who will share their brain injury story with you, read from their book, share a poem, and so much more!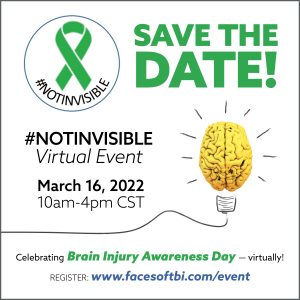 This event is designed for survivors, caregivers, and professionals!
If you would like to purchase a commercial during this event $100, please fill out this form:
https://forms.gle/sbwJ5bxqSbDDN6x47
Fill out this application to be considered as a speaker during the event: https://forms.gle/2ZXenYcQNB7st3gR7
REGISTER BELOW for access to this amazing event
Meet Our Speakers Below 
Brittany Sweeney-Lawson
Brooke Mills
Craig Phillips
Twylia Reid
Dina Joy
Joan Lang
Joy Lewis
Leah Davidson
Mary Varga
Lynn Julian
Patti Foster
Renee Roman Nose
Derek O'Neal
Taryn Barlow
Paige Speers
Kitti Tong
Jennifer Byers Chambers
Abby Goodwin
Linda Forrest
Tanika Connesero
Marcia Moran
Victoria Day
Hope Alcocer
Thank you to our event sponsors!!
Click on any logo to visit their website