I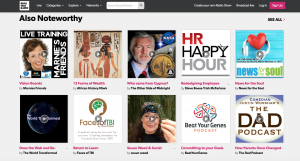 received some pretty exciting news Friday afternoon from BlogTalkRadio telling me my podcast was being featured on their homepage under "Noteworthy" podcasts!
I have been producing my Faces of TBI podcast since September 2015 and this is the first time I have received a feature on their homepage, so it is truly exciting!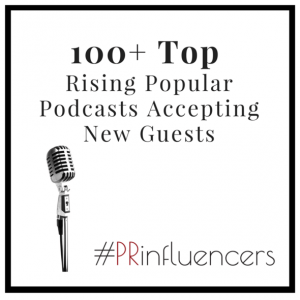 I was told to keep up the good work with fantastic content on my podcast, which tells me I am doing something right when a tiny little podcast about brain injury is being featured on a global website!
A year ago, my podcast was named one of the "top 100 Rising and Popular Podcasts" by Simms media, you can read more HERE.
The episode they featured is "Return to Learn" with Roni Robinson fromChildren's Hospital of Philadelphia. You can listen to it HERE.
Don't forget, you can also subscribe through iTunes so you never miss an episode HERE.
HUGE thank you to my podcast sponsor, Midwest Functional Neurology, for making this podcast possible!!