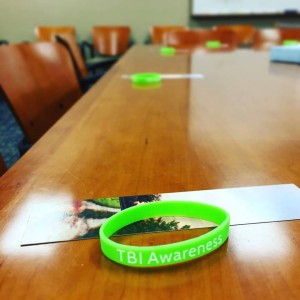 Yesterday I had the honor of being a guest at the Minneapolis VA Hospital. I spoke to the Vets TBI outpatient support group, and was able to read a few passages from my book to them.
This group of Vets made me feel so very welcome, and I had an absolute blast. They had a lot of questions and comments, and were excited to ask me to come back to their group again (which I guess doesn't always happen!)
Next week (Dec. 17th) they will be having their Holiday Party and gift exchange. What I would LOVE to do is bring them all a gift wrapped copy of my book for them to enjoy. And to bring a book to ALL the TBI groups at the VA (outpatient, inpatient, new patient) and also have a few extra copies on-hand for the staff to give to TBI patients/families before they go home from the hospital.
This is where I need YOUR HELP! I am seeking a sponsor to cover the $600 to make this Christmas Wish come true! Whether you're able to give the whole amount, or a portion, it would be greatly appreciated. You can either be anonymous to the Vets, or I can create a beautiful silver foil label to place on each book that says "donated by XXX" with your name or company logo on it.
If you're able to help make this a reality for the Minneapolis Vets, you can donate here: www.facesoftbi.com/donate 
Words can't even describe how elated I know these Vets will be! Your support will go a long way towards making this a Merry Christmas for this group!!