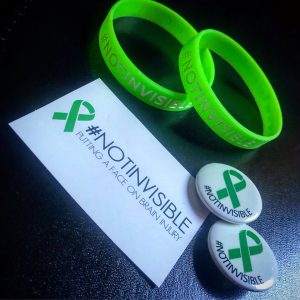 For a limited time I am offering a care package that includes:
1 secret surprise (while they last)
Cost: $5 plus $1 US shipping
If you come to one of my live events you will receive a FREE button and wristband, however, I am receiving a lot of requests from folks who haven't been able to attend an event … so here you go! Your wish is my command!!
(only US shipping available)
Proceeds from the care packages will go directly towards the #NOTINVISIBLE awareness campaign to purchase more supplies for the attendees!! Help us spread awareness by sporting a button and wrist band!