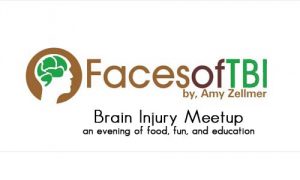 We will be hosting our very first Brain Injury Meetup in the Twin Cities on Wednesday, October 19th!! Details below, along with a paypal link to register/pay. Registration is a MUST as we have limited space.
Join us for an evening of fun and education.
Brain Injury survivors, caregivers, and friends are all welcome!
WHERE: Kolap Restaurant — 601 Dale St N Saint Paul, MN 55103
owned by brain injury survivor, Stevena Pen
WHEN: Wednesday, October 19th 5:30-8:00pm
COST: $15 includes: dinner, door prizes, education, and FUN!! (register with the Paypal link below)
SCHEDULE:
5:00-5:45 social hour
5:45-6:30 dinner
6:30-6:45 Book Reading
6:45-7:30 Keynote Presentation
7:30-8:00 Book Signing & Social Time
KEYNOTE SPEAKER:
"Understanding the Vestibular System After Concussion & Brain Injury"
Dr. Jeremy Schmoe DC DACNB FABBIR
Dr. Schmoe is a Chiropractic Neurologist and owner of MFNC Brain Rehabilitation in Minneapolis. He specializes in the treatment of concussion and brain injury, and is an expert at helping patients improve their overall performance with innovative rehab strategies combining: body based exercises, vestibular, manual therapy, and brain based nutrition.
BOOK READING: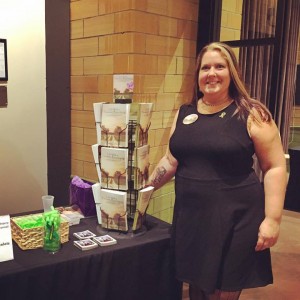 "Life With a Traumatic Brain Injury: Finding the Road Back to Normal"
Amy Zellmer, award-winning author, speaker, and TBI survivor & advocate
Amy suffered a TBI after falling on the ice in 2014. She is a frequent contributor to the Huffington Post, and published her first book in 2015, which received a silver medal in the Midwest Book Awards. She travels the country with her Yorkie, Pixxie, in an effort to raise TBI awareness.
REGISTRATION:
please use the paypal link below to register. You may also pre-order a copy of Amy's book, which you she will sign for you at the meetup. Registration is non-refundable, however, you may transfer it to another person.