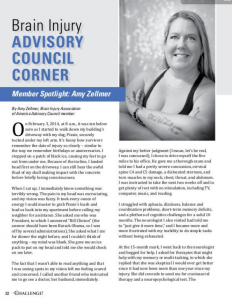 The newest issue of The Challenge! is out, the quarterly magazine of the Brain Injury Association of America. 
I have been writing the quarterly column "Brain Injury Advisory Council Corner: Member Spotlight" for the past two years, and my Editor told me to write my own personal essay for this issue! It's truly exciting to see my own face staring back at me in this magazine!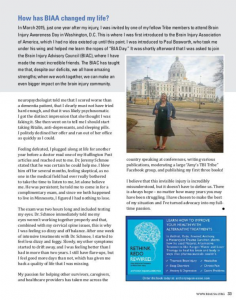 I am so honored to be a part of this amazing organization! The advisory council is made up of TBI survivors with lived experience, and we work as a liaison between the BIAA and survivors across the country. As a council, we collectively have a global reach of over 91,000 — which is pretty impressive given there are less than a dozen of us on this council!
You can read the full article online HERE or download the PDF version HERE.