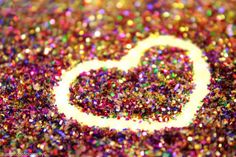 As I look back on 2015, I am in awe of everything that I have managed to accomplish. It has by far been one of the most fulfilling and rewarding years of my life, yet, ironically also one of the most painful and challenging.
In January I was still struggling with my traumatic brain injury (TBI) effects. The holidays had really taken a toll on my neuro fatigue and I was still walking around in a somewhat zombie-like trance.
In February as I reached my one year anniversary date, I decided it was time to start writing about it. What started out as a personal blog post has turned into something bigger than I could have ever imagined at that moment.
At a friends urging, I submitted my blog to the Huffington Post. To my astonishment, I heard back from Arianna Huffington herself within about 20 minutes, telling me that she would be thrilled to feature my content on her site, and put me in touch with one of the editors to set up my account.
My original post "Life With a Traumatic Brain Injury" currently has over 30,000 likes and it has been shared, tweeted, pinned, and so-on several thousands times. By the end of the month I had submitted my second piece, and was receiving hundreds of emails and messages telling me how MY writing had impacted other survivor's lives. I had officially gone viral!
In March I was fortunate to attend Brain Injury Awareness Day in Washington DC, after a very successful GoFundMe campaign. I had been given two weeks notice of BIA Day and scrambled to make arrangements. In the end, I spent a whirlwind 36 hours in DC and met some truly amazing people!
While in DC I was asked to be a volunteer on the Brain Injury Association of America's Advisory Council (BIAAC) which I excitedly accepted. We meet monthly via a conference call, and it feels to wonderful to be a part of such an amazing group ~ a group of survivors coming together to try to make a difference in other survivor's lives!
At the end of April I took off on a two week road trip to Key West, Florida where I would be photographing a childhood friend's wedding. On the way I was able to visit with friends in Nashville, Atlanta, and Chicago. I am truly blessed to do what I love, and have friends across the country.
May kicked off in Key West and when I returned I attended the brain injury conference in Minneapolis, put on by the MN Brain Injury Alliance. I also became involved in their Citizen's Advocate program, which involved lobbying at our state capitol which successfully resulted in lowering the spend-down for medical assistance!
In June I had the pleasure of another road trip, this one to Breaux Bridge, Lousiana to support my dear friend Paul's BBQ4TBI fundraiser. I took a fellow TBI friend along on the journey and we had an amazing time!
June is also the month I received a referral to a Cranial Sacral Therapist (CST). This is the single best thing my neurologist has done for me, and has been the most impactful in my recovery. Combined with daily yoga, and the intense pressure and fogginess in my brain began to subside. I began to start feeling like a real human being again, and it was a total tipping point in my recovery.
I also began attending a local women writer's group, where it started to become clear that I was on a path to write a book. In July I had the ah-ha moment that I could turn my Huffington Post pieces into a book without a ton of extra work to do. It was already mostly written, all I had to do was a hire an editor to make it all blend together!
In August I began a Kickstarter campaign to fund my book project. My campaign was fully funded within the first three hours, which is almost unheard of in crowd funding. I had over 100 amazing supporters back my book and help make it a reality!
Once the Kickstarter was over in September, my editor and I put ourselves into high gear to get my book to print. I managed to stress everyone but myself out by picking a date for my book launch without already having the book finished! Haha!
I spent the month of October hunkered down and putting the finishing touches on my book. I also had the pleasure of attending quite a few of my writing friends book launches. It was such a wonderful feeling to experience the birth of their book with them!
November kicked off with my book launch party, which had about 50 amazing friends and supporters in attendance. I also had the opportunity to attend the MN bloggers conference and meet some other folks who were passionate about writing.
The event that stands out the most for me though is attending the American Brain Foundation's annual gala and meeting Ben Utecht. Ben is a former NFL superbowl champ who suffered a career ending concussion about five years ago. He is their current spokesperson, and is a truly a wonderful guy. He took time to meet me and asked how I was feeling. I sent him home with a copy of my book!!
In addition to all the fun stuff happening, November was also when I discovered that I was having double vision. Thanks to my amazing and persistent eye doctor, Dr. Stefanie Hurst, she didn't give up and brush me aside like the neurologist and neuro ophthalmologist did. She was suspicious that I was having double vision, even though I stated I wasn't seeing two of everything. She dug deeper and discovered that my eye was working overtime to keep me from seeing double, and prescribed me some glasses to help me with computer work and reading! I will start vision therapy in the new year.
December was a fairly low-key month, however it still had some highlights! I was able to connect with the Minneapolis VA hospital and meet with the TBI outpatient support group. The group of men was so warm and welcoming, and invited me to come back soon ~ so I did! I got a sponsor to help donate 50 books to the VA so all the support groups could get copies, as well as have a supply on hand to send home with anyone in the hospital who had recently suffered a TBI/concussion. It was totally heartwarming to show up at their holiday party with books wrapped up to give them! They were so appreciate and thankful!
As December winded down, I was reflecting on all that I had accomplished and realized ~ it was a lot! Even though I am definitely still recovering from my accident, I am moving forward and using my skills and voice to be and advocate for the TBI community. I am passionate about raising awareness, so that no one else has to suffer with the ignorance of friends and family like I did.
I wish each and every one of you a Happy New Year. May your 2016 be full of gratitude and hope.