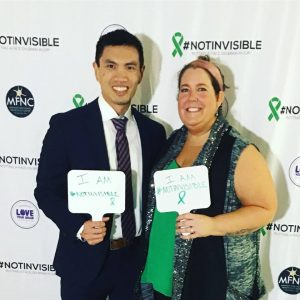 Thank you to Dr. Jonathan Chung, owner of Keystone Chiropractic, for being a local event sponsor for #NOTINVISIBLE at my Delray Beach, Florida event.
Located in Wellington, Florida, Dr. Chung takes great pride in helping patients who are suffering from post-concussion syndrome with daily headaches, TMJD, and dizziness.
Dr. Chung is uniquely trained in both gentle NUCCA craniocervical chiropractic technique and functional neurology. His goal is to create lasting neuroplastic changes in a patient's brain so that they can maintain improvement over a long period of time.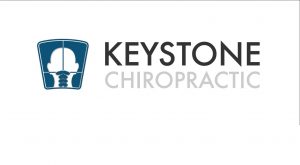 "I always knew that I wanted to help people, even as a young kid. Service to others is, and always will be, a core principle that I live by. Having the ability to help sick people get well without relying on medication is something that I am grateful to have the opportunity to do every day," stated Dr. Chung.
He added, "A brain injury can make it seem like life will never be the same again, but even an injured brain is capable of remarkable change and adaptability when given the right direction."
At his clinic, Dr. Chung can work with both local and non-local patients through one or two week intensive neuroplasticity programs.
To schedule a consultation call or email the office: 561.247.0044  frontdesk@chiropractorwellington.com
Follow Dr. Chung on Instagram and Twitter: @drjonathanchung
Read his latest thoughts on brain health and rehab on his blog: www.chiropractorwellington.com/blog
Again, thank you Dr. Chung for your support of the #NOTINVISIBLE awareness campaign — this project is not possible without supporters like yourself!