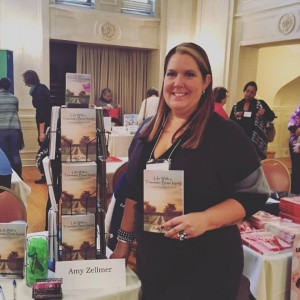 I am a bit of a bookworm, have been since childhood. I would devour books in a weekend, and I typically read every night before bed. It's my retreat, my relaxation tool, my escape from reality.
When I first suffered my TBI, I was unable to read for months.  My vision was blurred/doubled and I couldn't retain the last chapter I read and would often have to go back and re-read what I already had read. It was SO frustrating, and it took away the one comfort habit that I had.
One of the very first books I read as I began my slow recover was Chicken Soup for the Soul: Recovering From Brain Injuries. Not only were they short reads, they allowed me to see inside other survivors lives, and reassured me that I was not alone. I believe this book is what led me down the path of writing my own book: to help others not feel alone!
The second book I read was My Stroke of Insight. This book is written by a neuroscientist who suffered a stroke, and was able to write about her experience. The part that touched me most with her book was her positive attitude towards recovery, and that even though some parts of us no longer work the same, we can embrace the others parts that we discover along the journey.
I get asked often if there are any books out there to help people dealing with concussion, brain injury, stroke, etc. Of course, everyone should own my book Life With a Traumatic Brain Injury: Finding the Road Back to Normal LOL … but there are some really great books out there by other survivors as well as medical professionals.
I have compiled a list here of my top 10 books (plus mine) with links to purchase on Amazon. I know many of these authors personally, and have read the majority of the books. Those I haven't read, I have heard nothing but positive reviews from other survivor friends. I hope that you find your next favorite book!!
** this post may contain affiliate links **