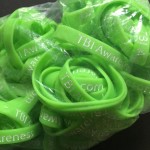 Did you know:
Every 13 seconds someone in the United States will suffer a traumatic brain injury (TBI)
Each year a reported 2.5 million people sustain a TBI
1.365 million, nearly 80%, are treated and released from an emergency department.
Each year 52,000 people die as a result of a TBI
TBI is a contributing factor to a third (30.5%) of all injury-related deaths in the United States
Falls are the leading cause of TBI. Rates are highest for children aged 0 to 4 years and for adults aged 75 years and older.
Falls result in the greatest number of TBI-related emergency department visits (523,043) and
hospitalizations (62,334).
Motor vehicle–traffic injury is the leading cause of TBI-related death. Rates are highest for adults aged 20 to 24 years
The annual rate of TBI among active duty personnel increased substantially from 2000 to 2011.
(statistics cited from the Centers for Disease Control and Prevention cdc.gov)