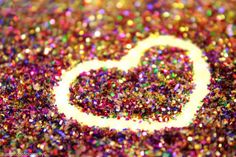 Today is
#GivingTuesday
and I want to give to those who can't otherwise afford to purchase a copy of my books or Life Coaching services — and I also have a 
FREE gift for YOU at the bottom of this email!!
For each book OR reduced payment Life Coaching session that you purchase today, I will GIVE ONE to someone who isn't able to afford it!! 
How does that feel?!?!
Simply purchase either of my books or a Life Coaching package through my website (if it's purchased on Amazon, I am not able to track it). It's that easy! I will then give to a few unsuspecting Tribe members who would not otherwise be able to take advantage of these items.
________________________________________________________________
Black Friday | REDUCED Payment Life Coaching Sessions

 I have room to work with 4 new TBI/caregiver clients over the next three months. We can talk about a variety of things, including: coping with deficits (memory, etc), interacting with new friends, finding support groups, getting back to work, and so much more. If you're a caregiver, we can talk about things like what to expect as they continue to heal, how YOU can cope and keep yourself health, etc. Additionally, if you're trying to write your book/blog I can help keep you on track and walk you through the processes.
About me:
This isn't something I decided to do "on a whim" …. I have been coaching clients since 2007. After my fall in 2014 I had to take 18 months off from Coaching, and have now started working with my fellow TBI survivors (and caregivers). I not only have Coaching experience, I have the life experience of living through a traumatic brain injury.
How it works:
we will meet via Skype/Facetime (or phone if you don't have any video options) twice a month for three months (total of 6 sessions). Each session is 45 minutes (or less if that's all you can handle).
You will receive a "Welcome Packet" when you register, which will help me familiarize myself with who you are and what you want to achieve from our coaching sessions.
You will receive email support in between our sessions. You can feel free to write me with questions, or share successes or challenges.
You will also receive a digital PDF copy of my book Life With a Traumatic Brain Injury: Finding the Road Back to Normal. We will use this is an ice-breaker tool if you're feeling uncomfortable or don't know where to start our conversation.
These sessions are completely private. Just you and me (or caregiver/survivor/me….. depending on your situation). I may use your story as an example with other clients, however, I will NEVER use your name without permission. No one will know we're working together, unless YOU tell them, or allow me to share!
We will celebrate victories together! Every small victory is worth a celebration.
We will discuss challenges and areas where you're stuck on what to do next.
This is NOT therapy…. this is life coaching. If I feel you may also need to see a therapist, I will tell you (honestly, everyone needs a great therapist! I love mine!!)
"I really enjoyed my coaching sessions with Amy. She is easy to talk with and understands the struggles I deal with as a TBI survivor. Amy helped me determine and set realistic goals and stay focused on my priorities." ~ Mary, Los Angeles
These reduced sessions are only available through next Monday.
$50 — two 20 minute sessions (1 month)
$99 — four 30 minute sessions (2 months)
$199 — six 40 minute sessions (3 months)
PURCHASE HERE: http://facesoftbi.com/blkfritbi/
__________________________________
TBI BOOK BUNDLE & INDIVIDUAL BOOKS
GRAB the TBI Book Bundle!! 
Makes a perfect gift for anyone affected by brain injury: survivor, caregiver, loved one, friends, family, co-worker, or medical professional!!
Receive Amy's original book Life With a Traumatic Brain Injury: Finding the Road Back to Normal PLUS the newly released anthology Surviving Brain Injury: Stories of Strength and Inspiration PLUS a TBI Awareness wristband – ALL for just $36 and includes FREE US shipping.
Orders will ship early-mid December – perfect timing for holiday gifts and stocking stuffers! Order NOW as their is a limited supply!!
Purchase here: www.facesoftbi.com/books
__________________________________
Recovery is an Attitude
My gift to you is a video that I made about a year ago. It talks about the power of our attitudes during our recovery. I hope that you enjoy it!!