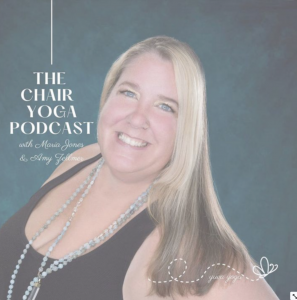 I have recently been on three podcasts that I want to share with you!!
In each of these podcasts I share my journey through traumatic brain injury, and how yoga helped me heal. I also discuss how I use chair yoga — and how YOU can help make your practice more accessible to those with an injury, or just don't want to get down to the floor.
Click on the individual links to listen to the podcast, or find it wherever you like to listen to podcasts.
Join me for weekly yoga on Patreon for only $10 or $25 per month.