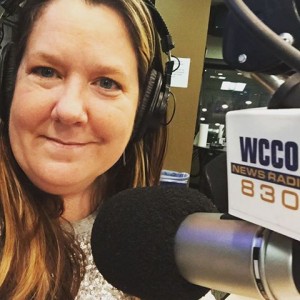 This past Sunday I had the pleasure of being on WCCO news radio to talk all about traumatic brain injury and continue bringing awareness to the forefront!
I was invited by Roshini to be on "News and Views With Roshini Rajkumar" to kick off Brain Injury Awareness Month!
We had an amazing conversation, and I am so grateful for the opportunity to talk publicly about TBI!
Some of the highlights from our conversation:
My TBI story
Dr. Bennet Omalu
My upcoming trip to Washington DC
Coping skills
TBI doesn't discriminate
Symptoms of concussion/TBI
The TBI Tribe on Facebook
TBI statistics
Prevention tips
Amy Zellmer is an advocate for TBI awareness and frequently contributes to the Huffington Post. She also recently published her first book "Life With a Traumatic Brain Injury: Finding the Road Back to Normal". She currently has a GoFundMe campaign to raise funds to speak in Washington DC for Brain Injury Awareness Day on Capitol Hill.