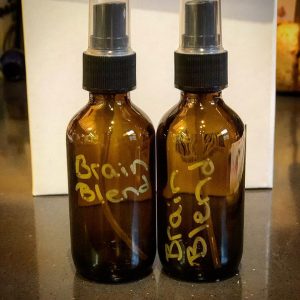 The power of essential oils combined with the energy of crystals!! These little beauties are MAGICAL!
——-> SCROLL TO THE BOTTOM FOR THE COMPLETE COLLECTION!!! <——-
All purchases not only help YOU they also help ME continue with my advocacy work — and I thank you <3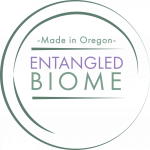 Beginning DEC. 1st:
The FIRST FIVE to order a COMPLETE COLLECTION will receive a 1oz "pain relief salve" from Entangled Biome ($20 value) PLUS a roll-on lip balm from me ($8 value). 
Available as a body mist or roll-on … these little beauties will help give you added support for daily or supplemental use!!.
How do I use them??
Body Mist: squeeze a couple sprays onto your body and lightly rub in.
Roll-On: Roll onto your pulse points, temples, or bottoms of your feet and rub in.
Both ways offer you aromatic benefits as well as topical!
What do they cost?
2oz Body Mist $15
10ml Roll-On $12
plus shipping/handling of $2.50 each item
(sorry, only available for US shipping)
(the roll-on is made with sweet almond oil as the carrier, so please advise if you have a nut allergy and I will substitute with grapeseed oil)
***************************************************
BRAIN SUPPORT BLEND!!

Amy's Brain Blend is a combination of Frankincense, Cedarwood, Lavender, and Northern Lights Black Spruce essential oils, along with a bead of Crystal Quartz to amplify the energy!
__________
SLEEP SUPPORT BLEND!!

Lavender is a powerful oil for calm and sleep. Use as a pillow mist before bed, or roll onto your wrists and bottoms of your feet. Includes a piece of Amethyst for enhanced support — which is full of energy for sleep!!
________
ENERGIZING BLEND!!

Peppermint is great for added energy throughout the day, as well as for minor aches and tension. Rub into your temples (careful of the eyes) or directly where you feel tension. Mist makes a great on-the-go boost; and also works as a coolant if you overheat easily!  Includes a piece of Crystal Quartz to help amplify your energy!
_________
MOOD SUPPORT BLEND!!

This blend includes lemon and orange to help with mood. Orange is shown to help take us back to fond memories, while lemon is a natural energy and mood booster. Includes a piece of Rose Quartz to help increase happiness!
________
IMMUNE SUPPORT BLEND!!

This blend of oregano, cinnamon, and lemon is a powerful, natural blend to help fight off germs and keep you healthy year-round. Spray on your body and rub in throughout the day, or roll onto your chest or bottoms of your feet!! Includes a piece of Amethyst for additional immune support!J