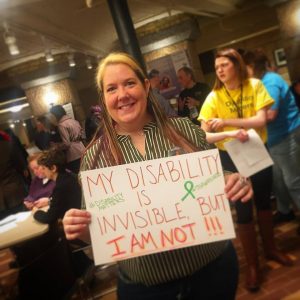 Today I participated in the #DisabilityMatters Rally at the Minnesota State Capitol.
As part of the week-long "Disability Awareness Week" and the kick-off to "Brain Injury Awareness Month" (March) the Minnesota Brain Injury Alliance is hanging their "Unmasking Brain Injury" project in the North corridor.
I was asked by KSTP TV if I would talk about my mask and what it represents to me. You can see the full article on their site HERE.
The entire Unmasking project — 1,000 masks in total — will be on display on April 1, 2017 from 3-7pm at the Earle Browne Heritage Center.
Watch my 10 seconds of fame in the video below!