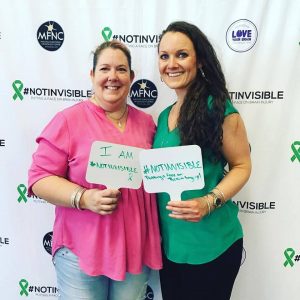 Thank you to Dr. Lizzie McNally, owner of MidCoast Chiropractic Neurology, for being a local event sponsor for our #NOTINVISIBLE event at MidCoast, Maine.
Located in Brunswick, ME Dr. McNally specializes in working with patients who have post-TBI/concussion symptoms, vestibular disorders, and childhood developmental disorders.
As a doctoral student at Palmer College, she found Neurology to be of specific interest, so while attending to her education full time, she began additional studies in this specialized area with The Carrick Institute of Clinical Neuroscience and Rehabilitation.
She always knew she wanted to be a practitioner, however, there were a few significant personal experiences that guided her to becoming a Doctor of Chiropractic and Functional Neurologist. While growing up she suffered multiple concussions and was diagnosed with Attention Deficit Hyperactivity Disorder Type 3. These personal experiences provided her with the first-hand understanding from the perspective of a patient. They were significant influencing factors in her desire to further sub-specialize in post-concussion rehabilitation and developmental disorders.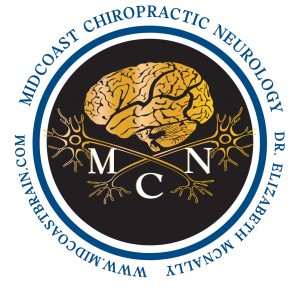 Dr. McNally explains that her clinic is completely patient-centered, "Everything on the clinical side, beginning with the new patient examination, is one-on-one with me. This allows for more dynamic patient care that is constantly evolving as the patient responds to treatment." She typically sees patients for a high frequency of four days a week, over a two or three week period. However, each patient is unique, and some may require longer or shorter sessions.
Her message to patients everyone is: "I want to make sure all brain injury survivors know that their injuries are NOT invisible to providers that have the proper training and understanding of the complexities of the nervous system and its functions. Your injuries do not define you — with the right support and rehabilitation you CAN regain your health and life!"
Connect with Dr. McNally:
www.midcoastbrain.com
www.facebook.com/midcoastbrain
For more information call: 207.406.4874 or email: info@midcoastbrain.com